See below for a list of our accepted Insurance Plans to find out if you may be eligible:


Renew Active
One Pass
Examples of Renew Active/Optum Health Confirmation Code: A74920500, S54336430, B48392256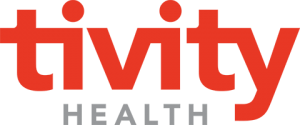 Silver Sneakers/Prime
Example of 16 digit Tivity Health ID: 2300-4510-4431-0035

Silver N Fit
Example of 8 digit American Specialty Health Fitness ID: 51830499
To sign up for an Insurance Membership, please click here.


Frequently Asked Questions:


How long will it take for my Membership to be created?
Please allow 24-48 to hear back about your Membership. We will let you know if we were able to confirm eligibility and create your Membership or if we need follow-up information.
What Membership level will my Insurance Membership be?
All Insurance Memberships are on a Fitness level. A list of what is included on a Fitness Membership can be found, here.
Can services be added to Insurance Memberships?
Yes, additional services can be added to Insurance Memberships but the Member would be responsible for the additional monthly fees.
Can I still fill out the form if I don't know my Health ID?
Yes, we can try to verify eligibility with your personal information if you do not know your Health ID.
Do I need to sign up for a new Insurance Membership if my Health ID or Insurance type changes?
No, if your Insurance type changed but you are still eligible, we can update your active Insurance Membership with your new information.
A Spanish translation of this article can be found in the attached document.